Pasadena Penthouse Condo Pops With Home Staging Last week we were hired by an out-of-town homeowner to stage her Playhouse District Pasadena condo. The condo had been on the market for 84 days before staging. In the best case, we would have staged this condo before it hit the market. But this homeowner was very smart to stage it when it hadn't sold for almost 3 months. While we were staging, some potential buyers came through. This was the second time they saw the condo. The first time, it was unstaged. Their comments: "This looks so much nicer than I remember", "I didn't realize I could fit a king size bed in here" and "Now I'm sure my sofa will fit".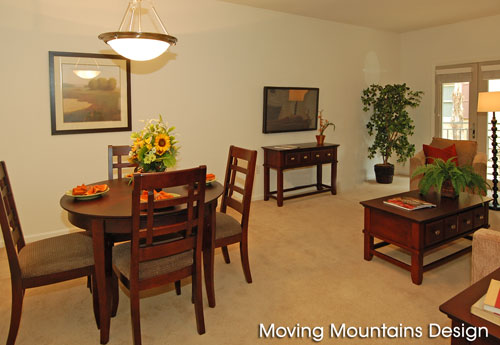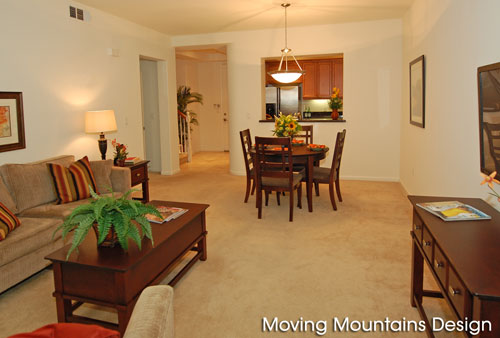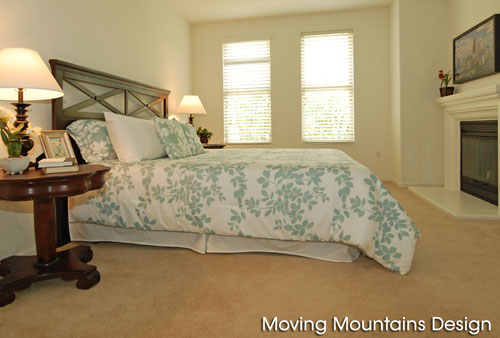 For more information about this 3 bedroom, 3 bath Pasadena Condo, contact the listing agent, Irina Netchaev, Pasadena Views Real Estate at (626)627-7107.
This article was originally posted on my Los Angeles Home Staging blog.
_________________________________________________________________________________________________________________
2015 RESA Professional Stager of the Year
2014 RESA Top 10 Professional Home Stager2010 RESA Professional Stager of the Year
Michelle has staged hundreds of Los Angeles homes, many of which have sold with multiple offers, above listing price.

She works with home sellers, listing agent, builders, flippers and asset managers to prepare homes for sale throughout Los Angeles and North Orange County.
Moving Mountains Design provides vacant home staging, color consultations, corporate and executive relocations,  and interior design. We also stage model homes, REOs, foreclosures and auction properties for real estate investors and asset managers. Builders hire us to stage their models or to help move inventory when sales slow down.

For more information about our Los Angeles home staging services, contact Michelle at (626)385-8852 or by email.
Click here to see our Los Angeles home staging portfolio
Click here to go to our Los Angeles home staging blog
Click here for more information about home staging in Los Angeles and how we can help sell your home faster and for the best price